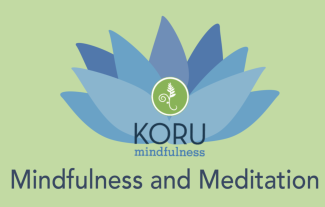 Students MUST commit to all 4 sessions in order to enroll. Space limited to 14 participants.  Koru Mindfulness is a 4 session course that will teach you the skill of mindfulness. It will also help you build the habit of using it in your life on a regular basis. We are offering two courses in winter 2022:
Fridays (start date 1/21/22) from 11 am - 12:15 pm in the Student Resource Building/Women's Center Lounge.
Wednesdays (start date 2/2/22) from 2 pm - 3:15 pm on ZOOM Meeting.