Our Mission Statement
Support the flourishing of students as they navigate the University experience for academic success and a fulfilling life.
Pet Therapy Week
The dogs are coming!  Every quarter, Health & Wellness puts on Pet Therapy Week, where animals are being used in a variety of medical and non-medical settings to help reduce stress, anxiety and other health concerns. While we can't bring our ususal therapy dogs to campus right now, all UCSB students, staff and faculty are invited to share in on-line pet therapy programming week 9. Keep an eye out for ways to get your own pet in on the action, or just enjoy pet therapy week from the comfort of your own home. 
Image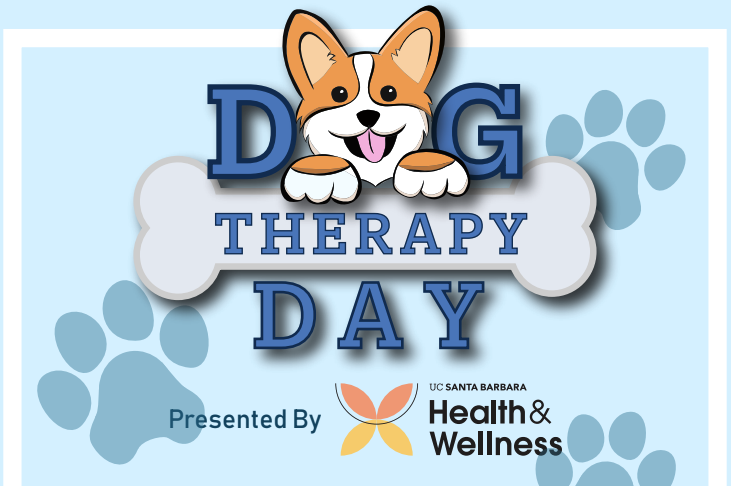 Meditation
Each quarter, we offer weekly drop-in meditations, campus collaboration events, and multi week workshops including Koru - An Introduction to Mindfulness Practices and Mindfulness for Social Justice with the Multicultural Center. While honoring the traditional roots of meditation practices, our programs are shaped by the rich history as well as the research based findings of mindfulness as a stress reduction tool. This includes improvements in focus, attention, self-compassion and even sleep! Facilitated by a trained instructor, all offerings are beginner friendly with no experience or particular beliefs needed. Come join us! *Currently all offerings will be over Zoom
Image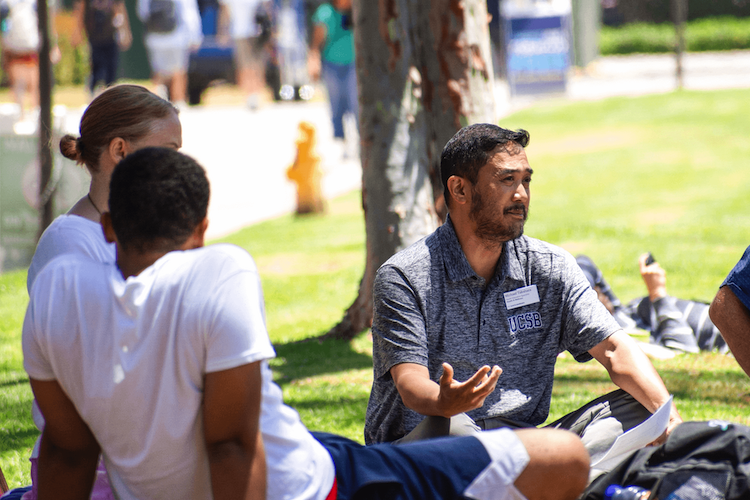 If you plan to access the Library, Rec Cen, or other on-campus services, you will be required to show a green badge via the SHS Open Communicator Portal. Maintaining a green badge requires you to answer a daily screening survey, and complete a weekly COVID-19 test. To turn your badge on, click on the link and follow the instructions.
Our Vision Statement
Students are thriving because they learn, live and achieve in an environment where they feel a sense of belonging, connectedness, and personal impact. Students' health and well-being is embedded in the campus culture and valued as integral to everyone's success at UC Santa Barbara and post-graduation. Students' are engaged in habits that strengthen their well-being, are compassionate people who advocate for the health of all individuals.

Health & Wellness is committed to supporting a diverse campus environment. All of our events are open to the whole UCSB student body and we encourage everyone to participate in our services.