Positive psychology interventions help us to thrive in life.  We focus on five areas: developing strong positive relationships, developing skills throughout life, living a meaningful life by using your skills to contribute to something bigger than yourself, accomplishing goals, and increasing positive emotions. Our Positive Psychology Program includes workshops, events, and online learning. Check out our upcoming events and some really useful resources below! Coming soon, we'll have some interactive online learning modules for self-enrichment!
Events Blocks w Summary
There are no events for this topic right now, please check back soon!
Developing A Growth Mindset
Developing a growth mindset (believing that we can change and learn throughout our whole lives) can steward you to new, optimistic ways of explaining adversity and resiliency.  For example, instead of saying, "I'm so stupid" one can say, "I made a mistake and I am learning. Learning a new skill takes time."  Remember that you spend more time talking to yourself than anyone else. Be kind to yourself. This belief helps you to persevere and seek out new challenges that will in turn help you develop new skills and ultimately strengthen you. Check out more information on this powerful practice by clicking on the button below to watch a short but useful video.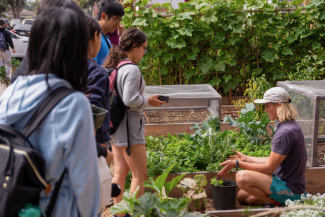 VIA Character Strengths
Knowing your top Character Strengths is shown to improve your relationships, enhance your health and overall well-being, and help buffer against, manage, and overcome problems.  Take the VIA Character Strengths survey to learn your top 5 strengths.   This survey takes only 15 minutes and has life-long benefits! Its free to take. Check it out by clicking below!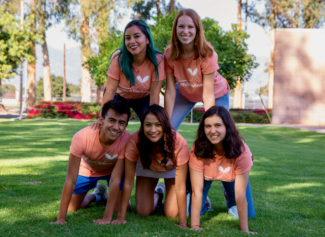 Carol Ackerman Positive Psychology Website
This website has a wealth of information and psychological services grounded in the science of positive psychology to encourage ongoing well-being and prevention of future mental health difficulties and to promote individual, family, and community thriving.
Created by the UCSB Psychology Department.  Check it out by clicking on the box below.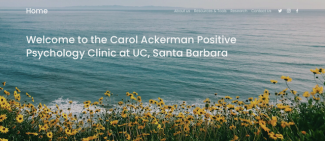 Happiness Challenge
Take the UCSB Happiness Challenge, a series of mini-challenges designed to enhance student well-being at UCSB. Brought to you by Health & Wellness and ED191W, each week provides a "wellness topic" with research-based information, a challenge, and other supplemental resources. References will be listed at the end of each week for more information.
Library Guide for Wellbeing
For FREE additional readings and resources on this health topic, check out our UC Santa Barbara Library Well-being LibGuide. Here you can find curated books and more on this health topic that you can download and read on your computer or mobile device... FREE!
Here are some of just the many books offered at our LibGuide!