Health & Wellness Articles
Campus Covid-19 Clearance Badge
If you plan to access the Library, Rec Cen, or other on-campus services, you will be required to show a green badge via the SHS Open Communicator Portal. Maintaining a green badge requires you to answer a daily screening survey, and complete a weekly COVID-19 test. To turn your badge on, click on the link and follow the instructions.
Surgical Grade Mask Distribution
Pickup a free surgical grade mask at various campus locations, including Isla Vista.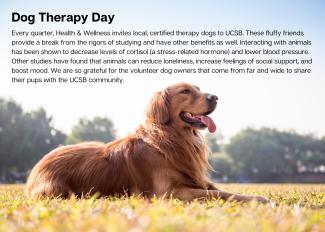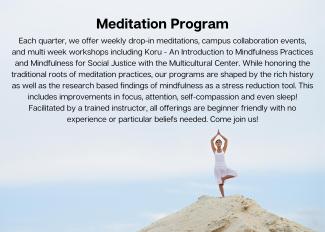 Our Vision
Students are thriving because they learn, live and achieve in an environment where they feel a sense of belonging, connectedness, and personal impact. Students' health and well-being is embedded in the campus culture and valued as integral to everyone's success at UC Santa Barbara and post-graduation. Students' are engaged in habits that strengthen their well-being, are compassionate people who advocate for the health of all individuals.
~
Health & Wellness is committed to supporting a diverse campus environment. All of our events are open to the whole UCSB student body and we encourage everyone to participate in our services.
Our Mission
Support the flourishing of students as they navigate the University experience for academic success and a fulfilling life.
---
Support Health & Wellness
Help Health & Wellness in our mission to support students to THRIVE in their time at UC Santa Barbara and beyond.