Eating disorders are real, serious, complex medical and psychiatric illnesses that affect people of all genders, ages, races, ethnicities, body shapes and weights, sexual orientations, and socioeconomic statuses. Eating disorders significantly hinder a student's social, emotional and academic success. We strive to create a culture that promotes size diversity, body acceptance, and a healthier body image for all humans.
EDBI Event Ticker
There are no events for this health topic right now, please check back soon!
The Body Project
The Body Project is an evidence driven, empirically and research based eating disorder prevention program that fosters body acceptance and reduces risk for developing Eating Disorders among high school and college aged women.   
This is a four-week, peer-led educational group with a clearly outlined, weekly plan delivered in a small group format. We provide three women's groups quarterly.  Each group is facilitated by two Health & Wellness peer educators who provide a forum for young women to confront the culture of unrealistic beauty ideals and engage in the development of healthy body image. 
The curriculum for this program was developed as a peer-to-peer delivery model by Eric Stice, PhD, a nationally recognized expert in eating disorders prevention. Three of our health educators in Health & Wellness, and two dieticians in Student Health were trained in the supervision of peer health educators to deliver this program in Summer 2019, and the program was first implemented at UC Santa Barbara in Fall 2019. It has been delivered to over one million young women around the world and has been proven to improve body satisfaction, reduce the risk for eating disorders, and improve school and social functioning.
We ask that you attend all 4 sessions and participate in some basic homework exercises. This will give YOU the best results.
Dr. Stice's team has developed a new curriculum for men, and we are exploring the possibility of  offering two quarterly men's body image groups this academic year.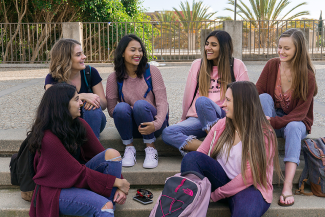 National Eating Disorders Awareness Week
UCSB celebrates National Eating Disorders Awareness (#NEDAwareness) February 21st through February 28th. Eating disorders, such as bulimia, binge eating disorder, and anorexia, are serious illnesses that involve extreme emotions, attitudes, and behaviors surrounding food, exercise, and body image. Contrary to common stereotypes, eating disorders affect all kinds of people, regardless of gender, ethnicity, age, socioeconomic status, sexuality, or background. It's time we bust the myths and get the facts. It's Time to Talk About It! Find us on social media for ideas on how to start the conversation and our calendar of NEDAW events.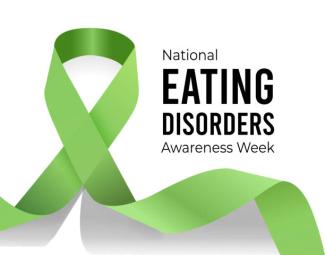 Eating Disorder Prevention Tips
Tip #1 Eating disorders and disordered eating can be reduced by increasing media literacy skills, reframing unhealthy thoughts, and developing a weight-neutral, health-centered approach to self-care.
Tip #2 People struggling with an eating disorder need to seek professional help. The earlier one seeks treatment, the greater the likelihood of physical and emotional recovery. Full recovery from an eating disorder is possible. Early detection and intervention are important.
Tip #3 Many people with eating disorders look healthy, yet may be extremely ill.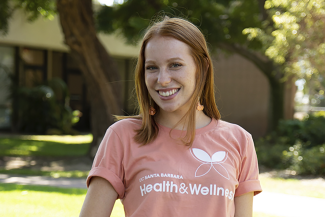 Positive Body Image Tips
Tip #1 Weight stigma, dieting, social media use, exposure to and pressure exerted by media, and the sociocultural idealization of thinness increase body dissatisfaction and disordered eating.
Tip #2 Increase protective factors against negative body image, like a non-appearance-oriented definition of yourself.
Tip #3 Replace dieting and body snarking with intuitive eating and appreciation for your body's functionality.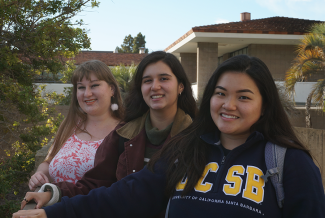 Library Guide for Wellbeing
For FREE additional readings and resources on Eating Disorders & Body Image, check out our UC Santa Barbara Library Well-being LibGuide. Here you can find curated books and more on this health topic that you can download and read on your computer or mobile device... FREE!
Here are some of just the many Eating Disorders & Body Image books offered at our LibGuide!