Image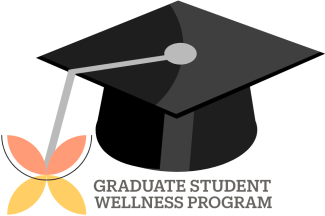 Connect with other grad students while exploring various topics throughout the year like stress reduction, acupressure, art therapy, mindfulness, healthy eating, ergonomics, and more! Grads can join any undergraduate offering or enjoy grad-exclusive events.
During Fall 2021, grads can enjoy the first hour of weekly Rejuvenation Stations to themselves. De-stress with meditation, stretching, and refreshments. The Rejuvenation Station is a drop-in space where students can unwind and immerse in self-care. Enjoy origami, puzzles, and coloring for some mindful activity or chat with our friendly interns about resources and more opportunities for well-being.
For Graduate Students who have a partner: "36 Questions for Closeness" is a scientific test using question and answer practice that promotes closeness and intimacy. Because you answer the same questions together and at a similar pace as your partner, it reduces the likelihood that the sharing will feel one-sided. It offers space for your partner to respond positively to your self-disclosure—with understanding, validation, and care—in a way that can also enhance closeness. This session is target at couples but if two friends wanted to do it with each other, they are welcome to. 
Check out the calendar below for more information. 
Image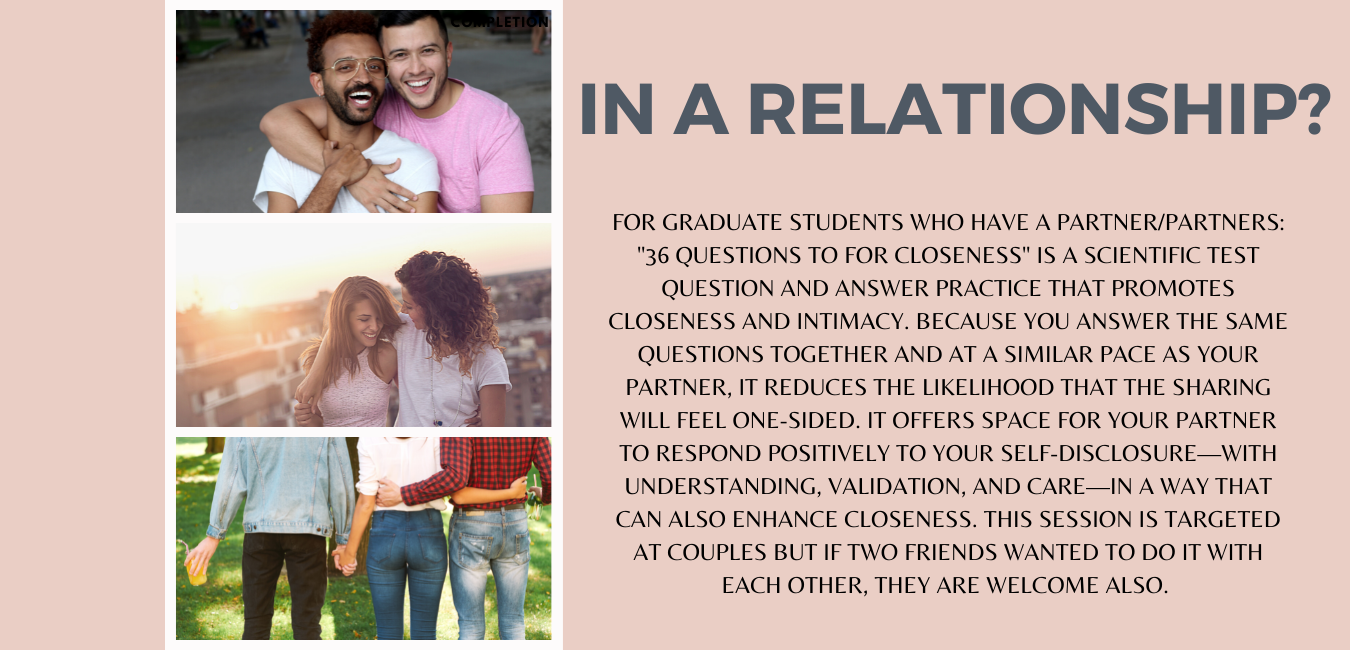 Events Blocks w Summary
There are no events for this topic right now, please check back soon!
Popular Grad Exclusive Programs
Image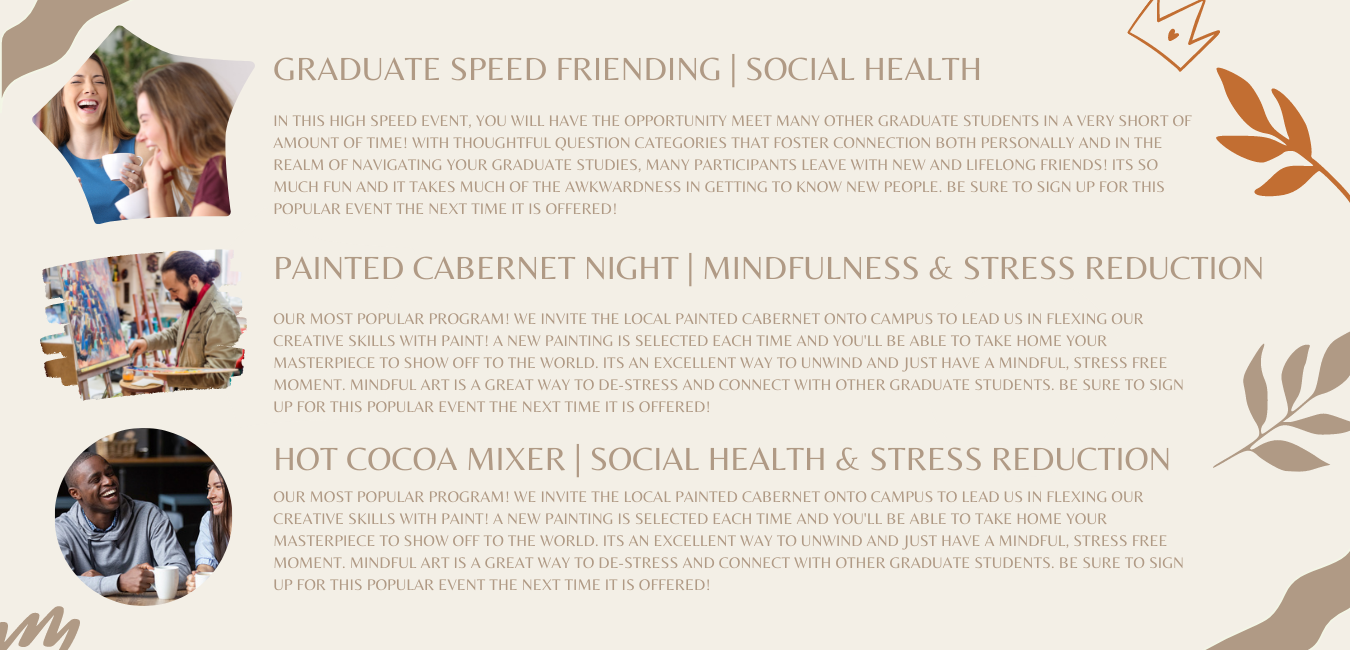 Image